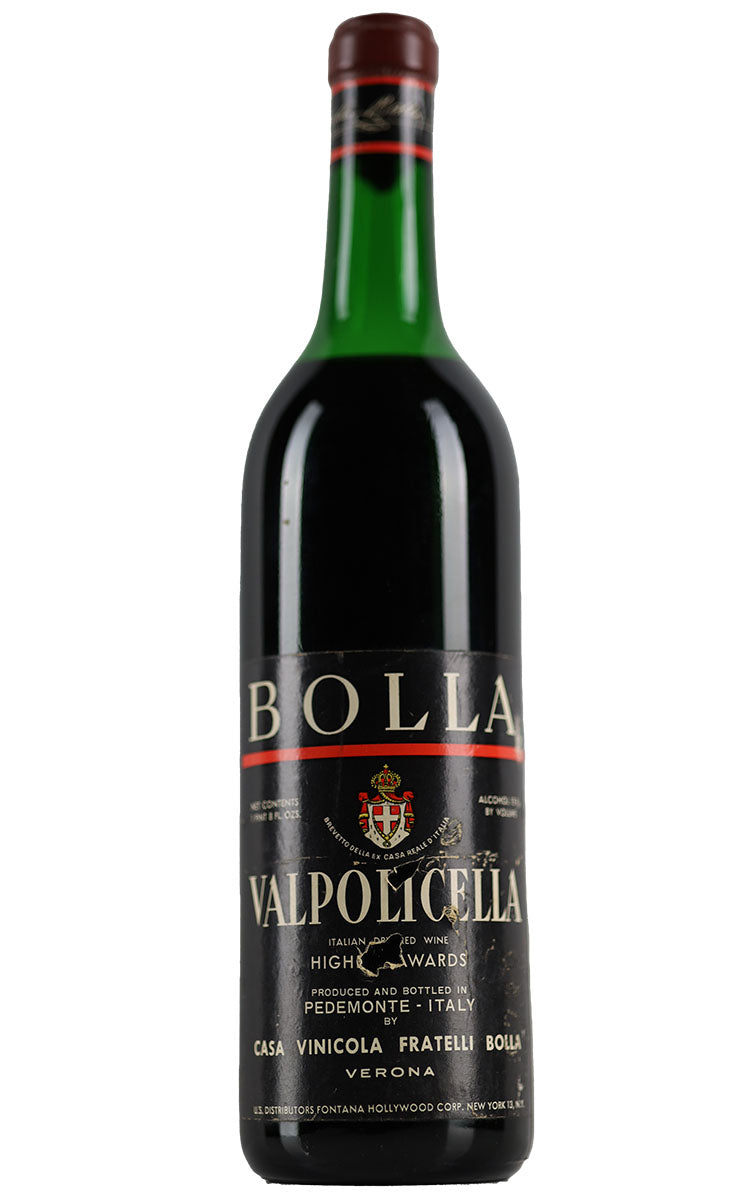 NV Bolla Valpolicella Piedmont Italy 750ml
Description:
This historical bottle is thought to have been produced around 1978 or 1979 although no vintage is marked on the bottle.
From the back label "This delightful wine goes well with roasts of not too pronounced a flavour and is therefore most suitable for poultry, quail lamb and veal. Of a garnet red colour with intense but very delicate bouquet, its taste is dry and slightly bitter and its alcohol content is 13%.  Valpolicella comes from the hills near Verona on the North side of the river Adige. This wine was well known among the Romans and is supposed to have been drunk by Virgil and Suetanius.