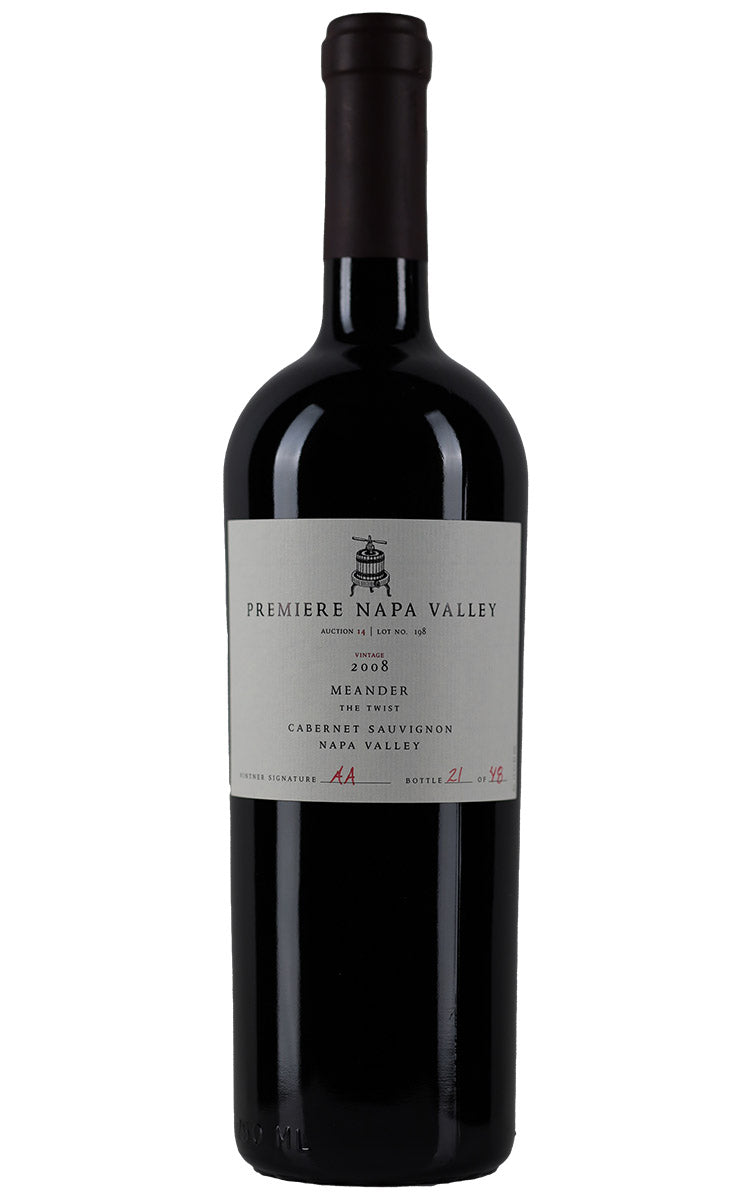 2008 Meander The Twist Premiere Napa Valley Cabernet Sauvignon Napa Valley USA 750ml
Description:
Only available at Vino Vegas! A total of 60 bottles of this beautiful wine were produced for the 2010 Premiere Napa Valley by Meander winemaker Amy Aiken.
From the original release notes: "75% Morisoli Vineyard, Rutherford 25% Lewelling Vineyard, St. Helena This lush 2008 blend is our debut offering for PNV, a "Twist" on our traditional 50/50 bottling of these two spectacular vineyards. This one has muscle, but approaches with the smooth touch of a velvet glove. Layers of brooding dark plum and sexy black cherry give way to silky blackstrap molasses and a lingering black licorice finish. We spun the blending wheel, and discovered magnificence!"