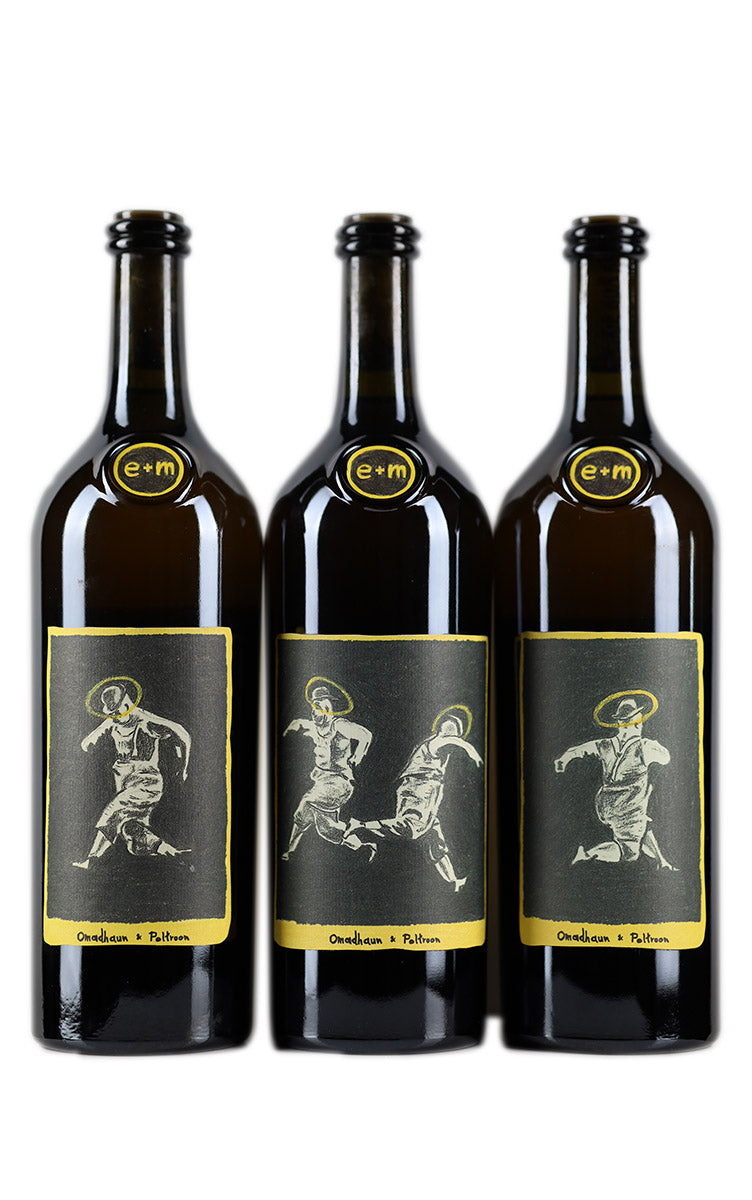 1996 Sine Qua Non Omadhaun & Poltroon White Blend Set of 3 bottles 2250ml
Description:
This beautiful 1996 Sine Qua Non white wine is a blend of Roussanne and Chardonnay; this very rare set includes a bottle of each of the 3 different labels.
This is a blockbuster wine that tingles every taste bud as you drink it. One of Vino Vegas' favorite ever SQN white wines that's still drinking beautifully 25 years later!

From the original release letter from Sine Qua Non "...it is a blend of Roussanne and Chardonnay. Slightly more Roussanne. The majority of the fruit for this wine came from Alban Vineyards, with a tiny amount from a vineyard in Monterey. We harvested as late as possible, not only to get the fruit completely ripe but also to bring the inherent acidity into balance. The result was fairly high sugars and consequently mighty high alcohols. But because there is such terrific acidity, this big, big wine remains lively, agile, and sprite. Just the way we like it. Once again both grape varieties were whole cluster pressed, barrel fermented at cool temperatures, and bottled by hand via gravity flow, without fining or filtration. The wine was on its lees for about 16 months without ever having been racked prior to bottling. Frankly it doesn't get much more natural than that. The wine in the bottle is like a ballet-dancing Sumo wrestler, like a poetry-reading lumberjack, like a bodybuilder in space. like a lion at full speed, like a skywriting 747, like...you get the idea."