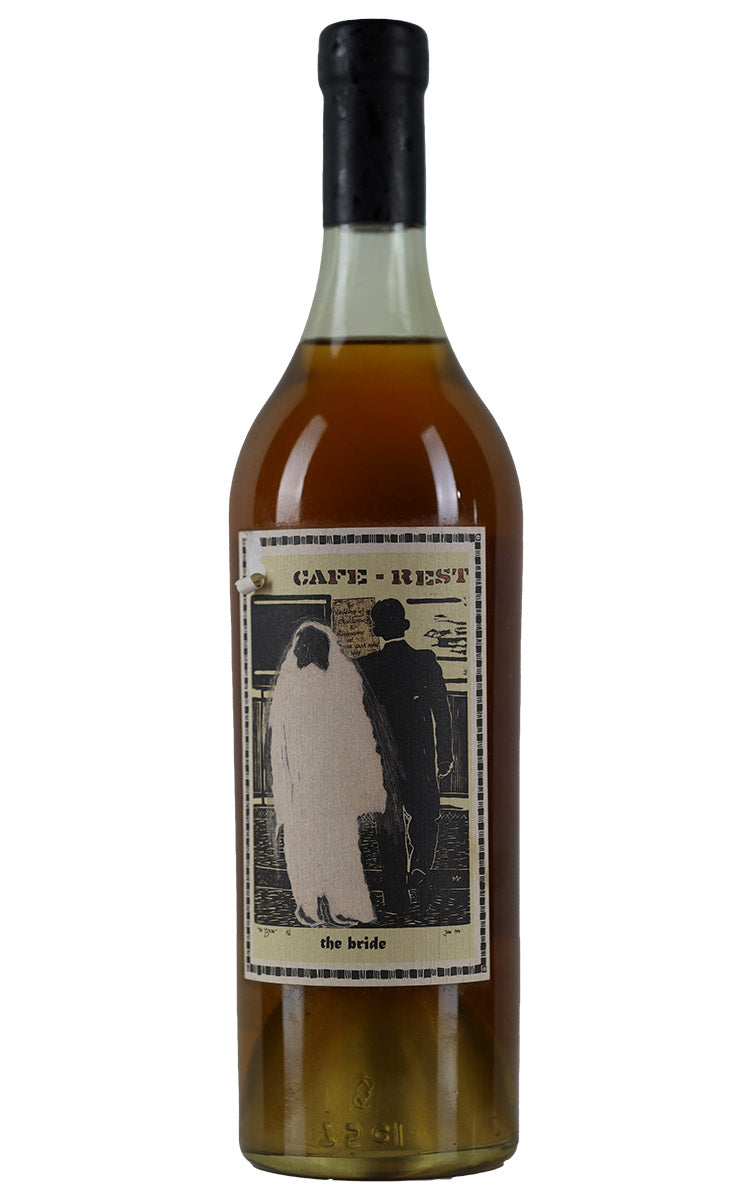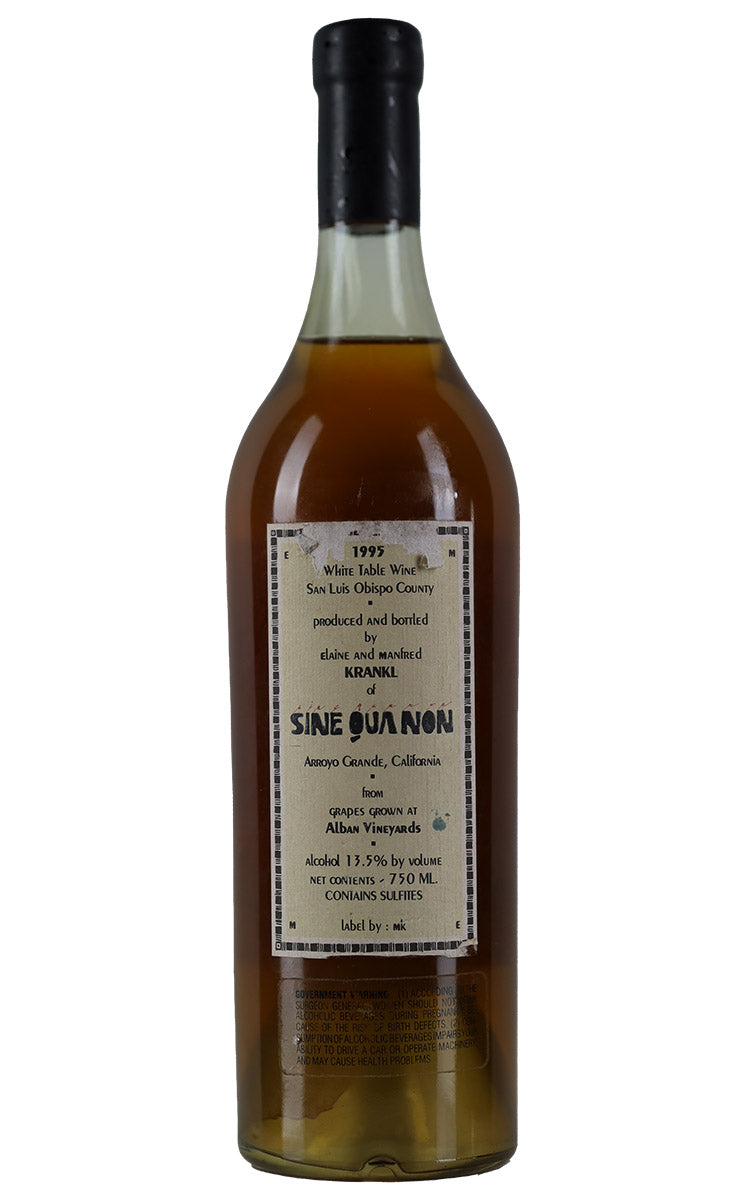 1995 Sine Qua Non The Bride (nicked label) 750ml
Description:
This is the first white wine made under the Sine Qua Non brand and is ultra-rare. Please note nicks to the front and back label.

(scroll for more pictures)
From Sine Qua Non's original release letter in January of 1997:
"The Bride"
"It is a roughly equal blend of Chardonnay and Roussanne. Both were grown by our friend John Alban in the Central Coast's Edna Valley, a wonderfully cool growing region. The wine was barrel fermented, went through 100% malolactic fermentation & after having been left in barrel for nearly 14 months we finally hand bottled it at the end of November of last year. The wine was never racked until bottling & it is unfined and unfiltered. The result? Well lets just say it is one juicy, succulent bride, if we may say so ourselves.
The label, as always, was made by Manfred & is a linoleum cut. If you notice on the menu board: The Wedding of Chardonnay & Roussanne at Sine Qua Non 1995."