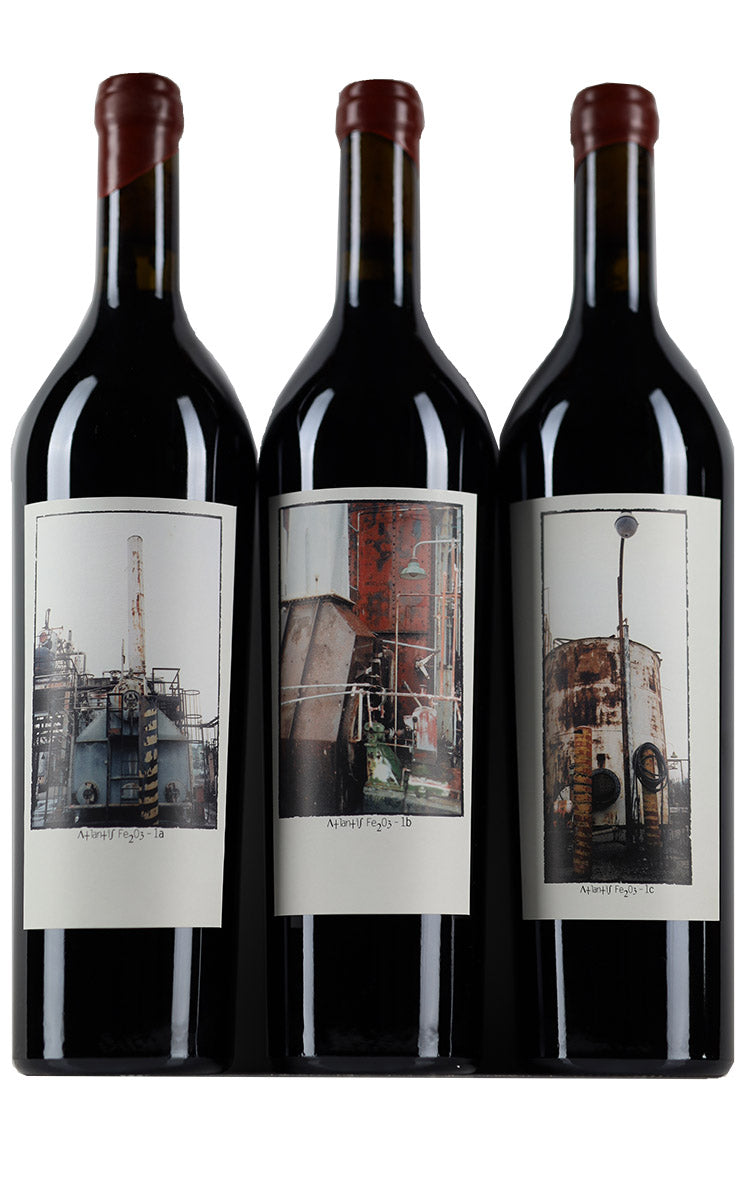 2005 Sine Qua Non Atlantis Syrah Fe203 1 abc (1 bottle of each) 3 x 750ml 2250ml
Description:
100 Points Robert Parker! Very rare set of 3 bottles with one of each of the labels a, b and c.
The perfect 2005 Syrah Atlantis Fe 203-1a,b,c is a blend of 93% Syrah, 5% Grenache, and 2% Viognier, with 25% whole clusters... An extraordinarily flowery nose interwoven with scents of blueberries, blackberries, incense, and graphite soars from the glass. Although not the biggest or most concentrated Syrah Krankl has made, it is one of the most nuanced, elegant, and complex. It remains full-bodied, but builds incrementally on the palate, and comes across as elegant and delicate, especially when compared to many California Syrahs. Nevertheless, the intensity is mind-boggling, and the finish lasts for nearly a minute.