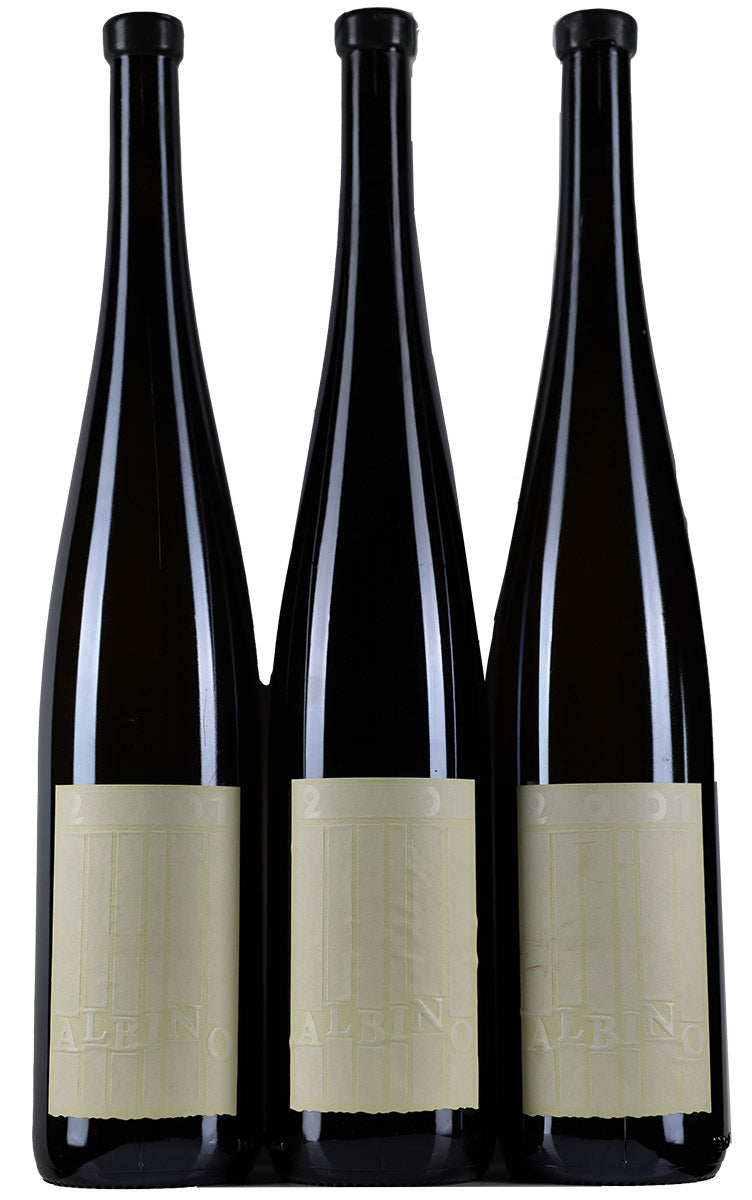 2001 Sine Qua Non Albino White Blend California USA 1500ml
Description:
Very rare 2001 Sine Qua Non Albino Magnums new in stock! A blend of 46% Chardonnay, 40% Roussanne and 14% Viognier. From the original release letter "This ALBINO will give you red eyes if you don't drink it with friends, as it packs a hefty 15.5% alcohol. However, the fruit for this wine was physiologically perfectly ripe, which means there is enough flavor stuffing to carry the alcohol nicely. There is a wonderfully creamy core to that wine, but with good enough acidity to keep this bruiser of a whitey lively and agile. Deep minerality, gooseberry notes with citrus edges soar from the glass - especially if you don't serve it too cold and give it some oxygen via decanting and good, big glasses."
RP95 The 2001 Albino (46% Chardonnay, 40% Roussanne, and 14% Viognier) emerged primarily from John Alban's vineyard in Arroyo Grande as well as the Stolpman Vineyard. Possessing fabulous intensity (it actually should be decanted 30-45 minutes prior to serving), it is a full-bodied white offering aromas of lychee nuts, citrus oils, honeysuckle, and rose petals. Fabulously rich and well-delineated in spite of its large size (15.1% natural alcohol), it is surprisingly light on its feet, and finishes with considerable zestiness.