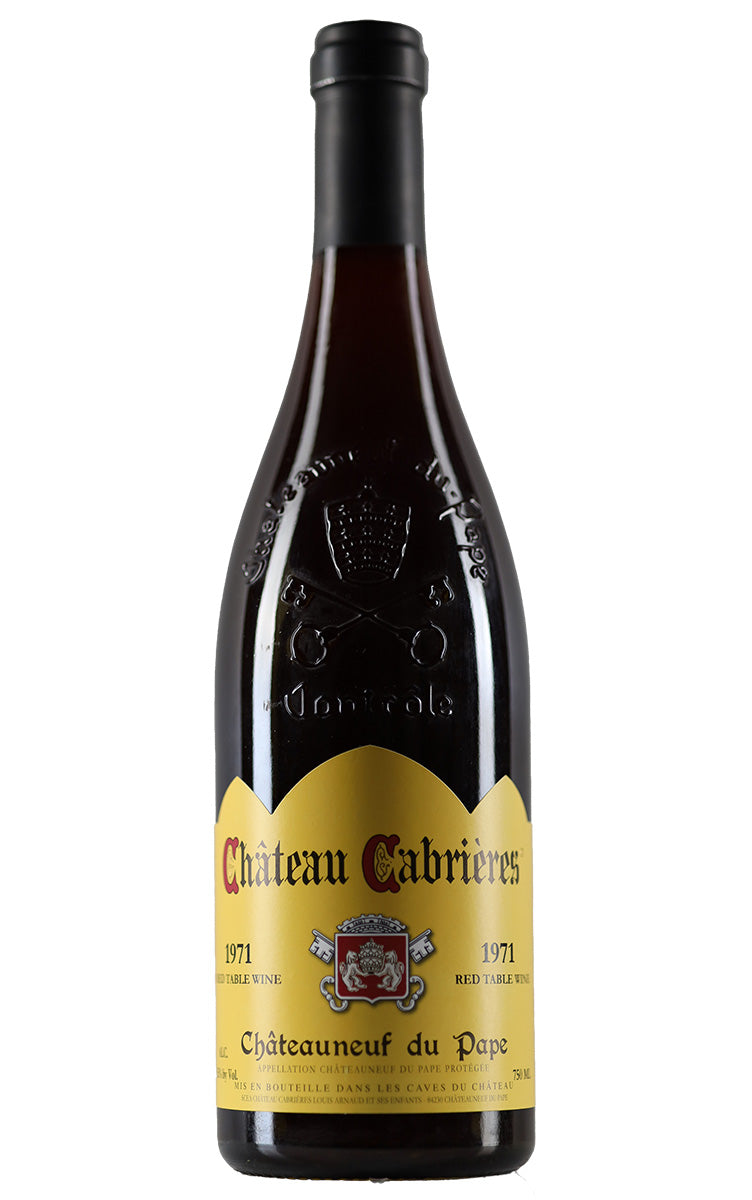 1971 Château Cabrières Châteauneuf-du-Pape 750ml
Description:
This library release from the 1971 vintage from Château Cabrières has been reconditioned by topping off with original 1971 wine, replacement corks have been used and new labels added to the bottles. One of the best shape 1971 bottles you will find!
Buy this for a friend's 50th Birthday celebration this year!
Vines have been planted on the Château Cabrières site since 1344. Château Cabrières was officially established in 1650 and started estate bottling in 1955. Among the 13 grape varieties permitted under the Châteaneuf-du-Pape appellation, Château Cabrières grows Grenache, Syrah, Mourvedre and Cinsault.
Word credit: The Châteaneuf-du-Pape Wine Book by Harry Karis and www.chateau-cabrieres.fr